Xiaomi, one of the leading smartphone manufacturers in the world, has recently announced its new operating system, HyperOS, which aims to replace its old MIUI and unify all its ecosystem devices into a single integrated system.
HyperOS is based on Linux and Xiaomi Vela, Xiaomi's in-house IoT software, and comes with a brand-new user interface and a host of features that focus on low-level refactoring, cross-end intelligent connectivity, proactive intelligence, and end-to-end security. HyperOS will debut on the Xiaomi 14 series, Xiaomi Watch S3, and Xiaomi TV S Pro 85" MiniLED, and will be rolled out to other devices in the coming months. In this article, we will take a closer look at what HyperOS is, what it offers, and how it differs from MIUI.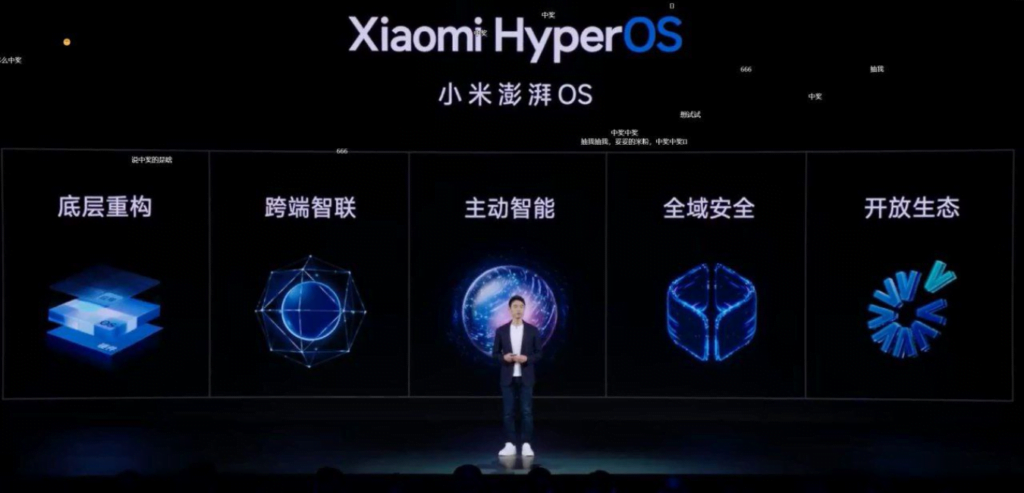 What is HyperOS?
HyperOS is Xiaomi's all-in-one cross-device, multi-platform seamless data-synchronization operating system. It is designed to work around Xiaomi's entire device ecosystem, including smartphones, cars, third-party electronics, and smart home devices.
HyperOS is based on the AOSP (Android Open Source Project) for smartphones, coming with Android 14, and on the Xiaomi Vela open-source system for its suite of smart devices. HyperOS is also much smaller in size than MIUI, measuring only 8.75GB compared to 13.08GB, which makes it more efficient and compatible with different devices and RAM specifications.
What are the features of HyperOS?
HyperOS comes with a host of features that aim to improve the user experience, performance, security, and connectivity of Xiaomi devices. Some of the main features are:
HyperConnect: This feature allows users to control all connected devices from anywhere using their smartphones or other devices. Users can also use the rear camera of their smartphone as a webcam, easily share mobile data, and receive notifications such as calls on their other devices like laptops.
HyperMind AI: This feature makes devices proactive by learning user needs and preferences using four perceptual capabilities: vision, speech, natural language understanding, and knowledge graph. It integrates large foundation models that empower third-party apps with advanced features such as speech generation, real-time subtitles, image search using natural language, and doodle-to-painting conversion. Users can also use Xiaomi Input Assistant to get AI-generated texts based on their context.
Xiaomi Vela: This is Xiaomi's open-source system for smart devices that supports multiple protocols and standards. It allows developers to create apps for various devices using a unified framework and SDK. It also provides encryption, permission management, and other security protocols to protect user data.
End-to-end security: This feature prioritizes user security with dedicated hardware TEE (Trusted Execution Environment) and end-to-end encryption. It also uses biometric authentication methods such as face unlock and fingerprint scanner to enhance device security.
How does HyperOS differ from MIUI?
HyperOS differs from MIUI in several aspects, such as: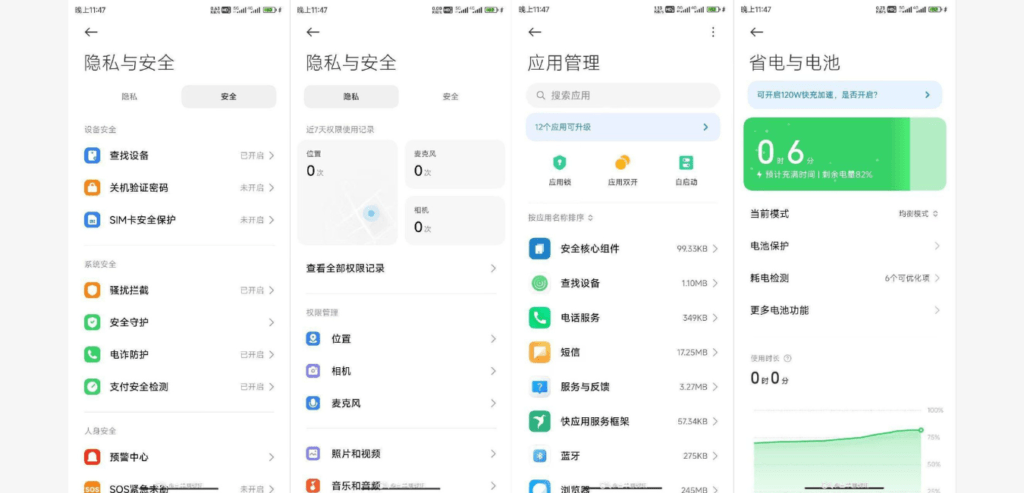 User interface: HyperOS has a brand-new user interface that is more minimalist and elegant than MIUI. It also has new lock screen faces and customisation options.
Performance optimisation: HyperOS offers better performance than MIUI in resource-intensive scenarios. It allows apps to boot faster and retain them for longer in background memory. It also has better disk latency and smoother animations.
Cross-device connectivity: HyperOS enables seamless connectivity across different devices using HyperConnect. It also allows users to access their data and settings from any device using their Xiaomi account.
Proactive intelligence: HyperOS uses HyperMind AI to make devices smarter and more responsive to user needs. It also allows third-party apps to utilise its AI capabilities without requiring additional resources or costs.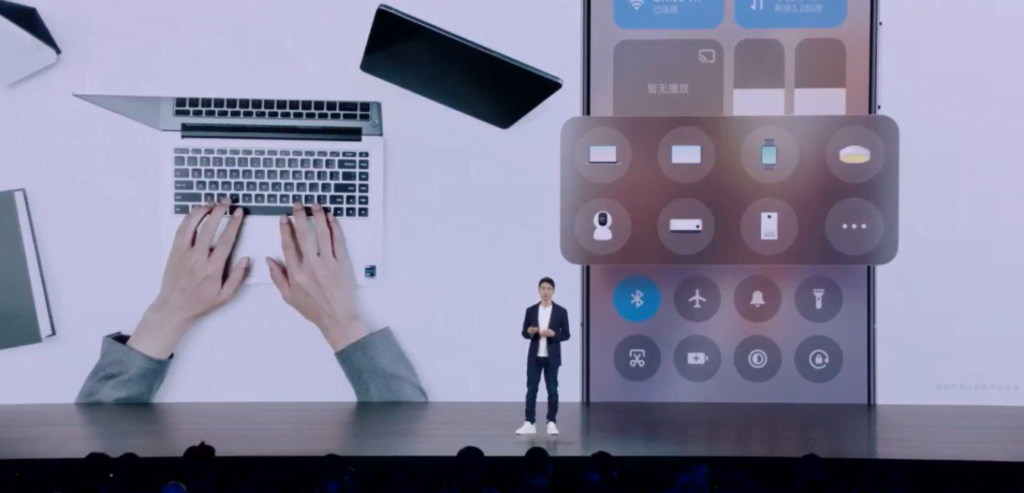 What is the rollout schedule for HyperOS?
HyperOS will come pre-installed on Xiaomi 14 series (Xiaomi 14 Pro Max Ultra), Xiaomi Watch S3 (Xiaomi Watch S3 Pro), and Xiaomi TV S Pro 85" MiniLED (Xiaomi TV S Pro 85" MiniLED Plus). The following devices are set to receive the HyperOS as an over-the-air update in December: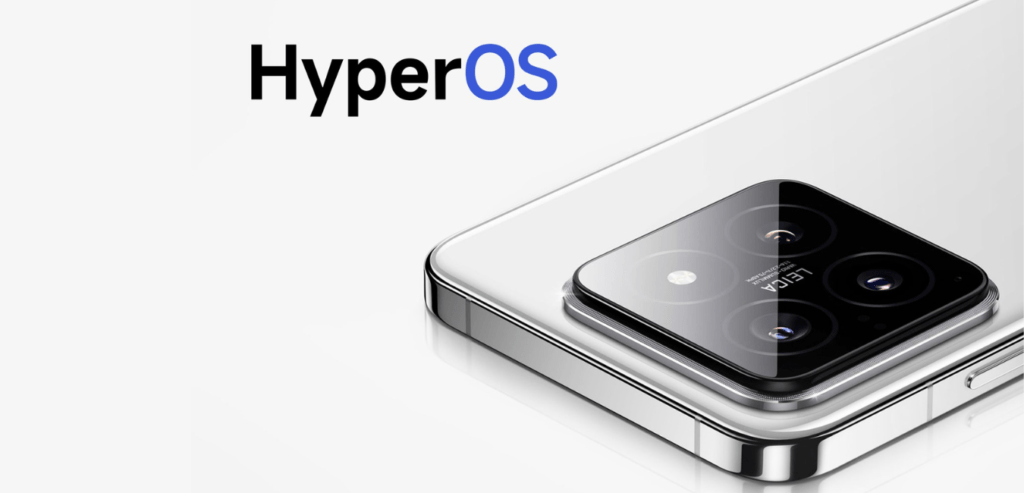 Redmi K60 Ultra
Xiaomi Pad 6 Max 14"
Xiaomi TV S Pro 65
Xiaomi TV S Pro 75
Xiaomi Sound Speaker
Xiaomi Smart Camera 3 Pro
Furthermore, Xiaomi will release Mijia APP 9.0 for smart home devices in early December 2023. For the international market, the HyperOS will be released in the first quarter of 2024.