Apple has officially launched its latest flagship smartphones, the iPhone 15 Pro and iPhone 15 Pro Max, featuring several notable advancements. These new devices offer a lightweight titanium design, a customizable Action button, a powerful camera system, and the A17 Pro chip for superior performance. Here's a detailed overview of the key features:
iPhone 15 Pro Titanium Design and Display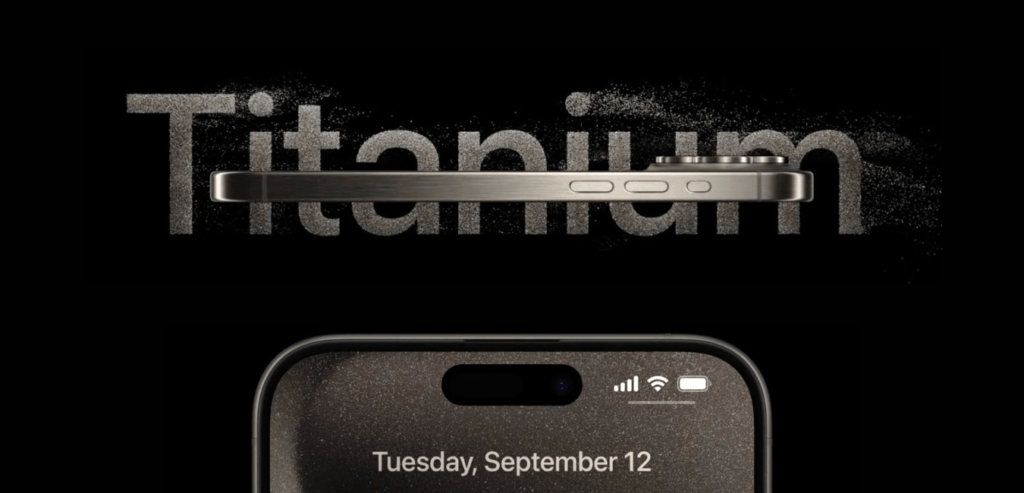 The iPhone 15 Pro and iPhone 15 Pro Max feature a titanium design, known for its strength and lightweight properties, making them the lightest Pro models yet.
The devices come in 6.1-inch and 6.7-inch display sizes and offer a refined brush texture, contoured edges, and thin borders.
The titanium bands encase a substructure made from 100 percent recycled aluminum, combining strength and sustainability.
These iPhones feature the Super Retina XDR display with Always-On and ProMotion technologies for an exceptional viewing experience.
Customizable Action Button:
The traditional mute switch has been replaced with an Action button that offers various customization options.
Users can personalize the Action button to perform actions such as accessing the camera or flashlight, launching Voice Memos, Focus modes, Translate, and more.
The button supports a press-and-hold gesture with haptic feedback and visual cues for intuitive use.
A17 Pro Chip
The iPhone 15 Pro models are powered by the A17 Pro chip, the industry's first 3-nanometer chip, offering enhanced performance and efficiency.
The chip features CPU improvements, with a 10 percent speed increase, and a 2x faster Neural Engine for features like autocorrect and Personal Voice.
The GPU receives a 20 percent speed boost and includes hardware-accelerated ray tracing for improved graphics and AR experiences.
USB 3 speeds and support for video output up to 4K at 60 fps HDR are enabled by a new USB controller.
Advanced Camera System
The camera system on these iPhones offers the equivalent of seven pro lenses, enabled by the A17 Pro chip.
The 48MP Main camera supports a new 24MP super-high-resolution default mode for excellent image quality.
Users can switch between three focal lengths (24 mm, 28 mm, and 35 mm) and choose one as the new default.
The 3x Telephoto camera on the iPhone 15 Pro and the 5x Telephoto camera on the iPhone 15 Pro Max provide enhanced zoom capabilities.
Next-gen portraits feature sharper detail, vivid colors, and better low-light performance, and users can adjust the focus point after taking photos.
Next-Level Wireless and Connectivity: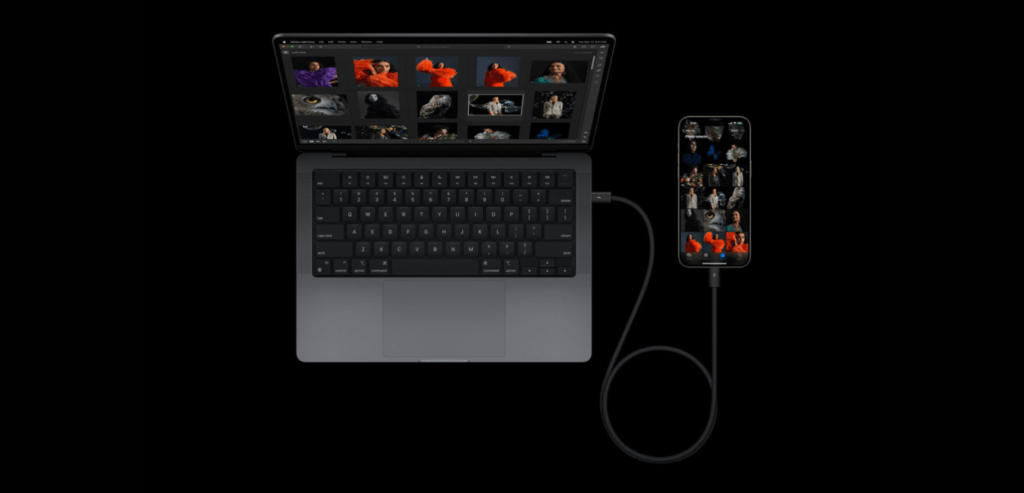 Both models use a USB-C connector for charging and data transfer, supporting USB 3 speeds up to 10 gigabits per second.
The second-generation Ultra Wideband chip offers an extended range, enabling improved Precision Finding for Find My Device.
Wi-Fi 6E support provides faster wireless performance, and the devices are the first Thread-enabled smartphones for Home app integration.
5G support, MagSafe, and improved audio quality during phone calls are also featured.
iOS 17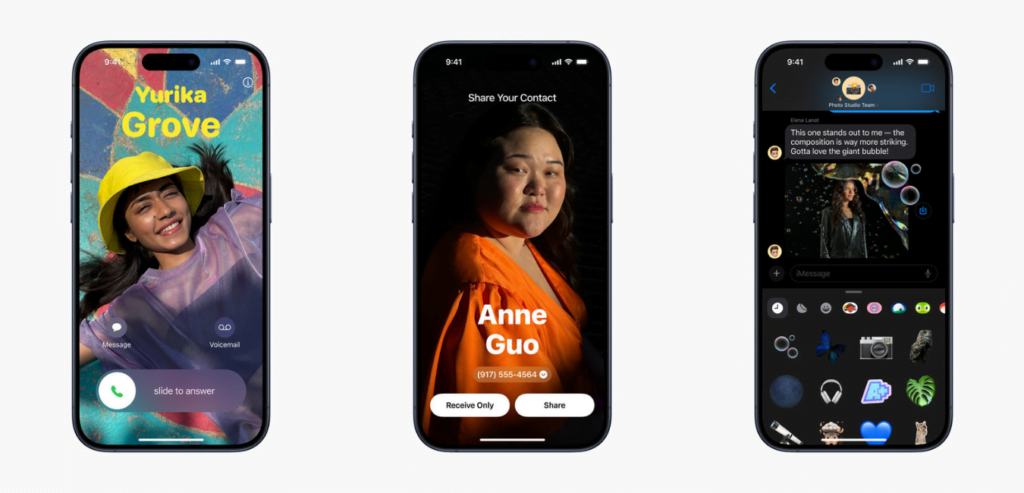 The iPhone 15 Pro models come with iOS 17, offering new features such as Contact Posters and Live Voicemail in the Phone app, enhanced Messages with stickers, and check-in for safety notifications.
NameDrop simplifies sharing contact information, and StandBy provides glanceable information on the Always-On display.
Interactive widgets are available on the Home Screen, Lock Screen, and in StandBy, improving user interaction.
Pricing and Availability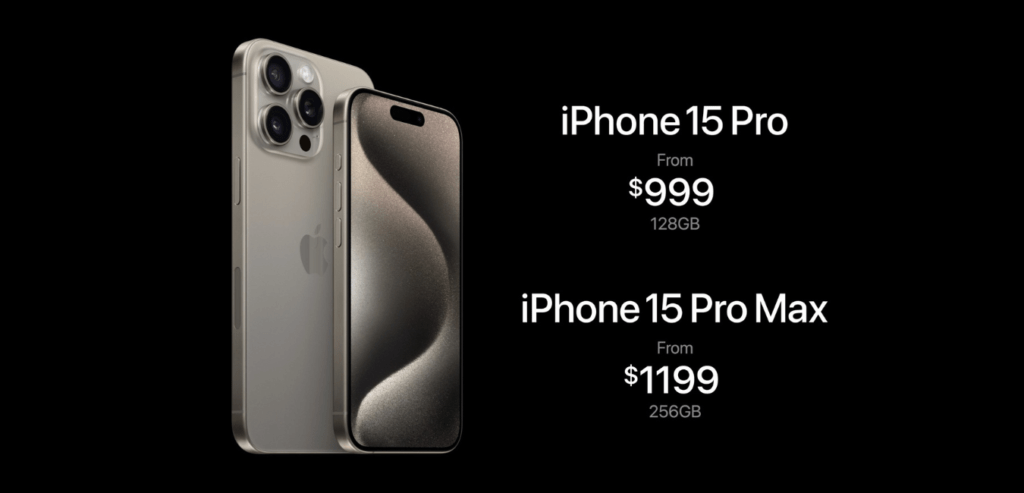 iPhone 15 Pro and iPhone 15 Pro Max will be available in black titanium, white titanium, blue titanium, and natural titanium finishes.
Pricing starts at INR 134,900 for the iPhone 15 Pro and INR 159,900 for the iPhone 15 Pro Max, with various storage capacities.
Pre-orders begin on September 15, with availability starting on September 22.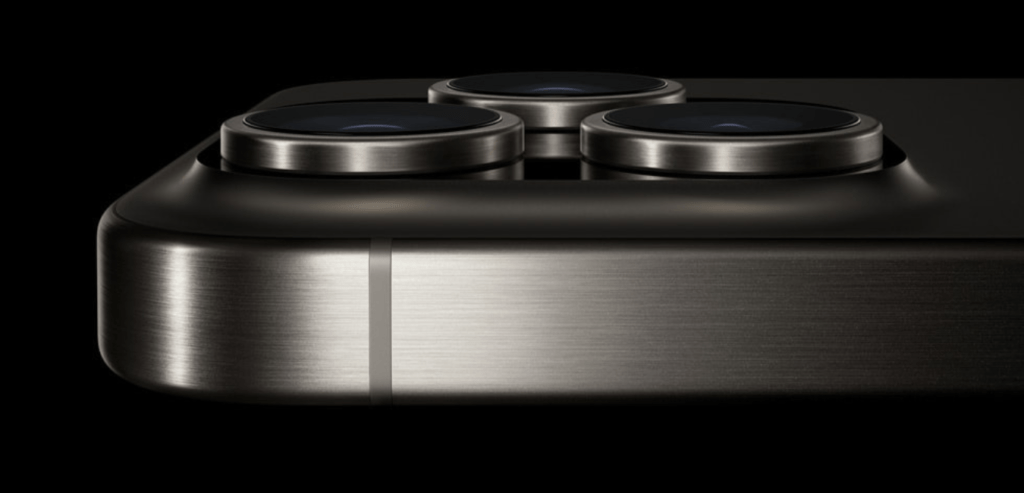 These new iPhones aim to offer a blend of performance, sustainability, and innovative features, catering to a wide range of users.