The upcoming Windows launch with a new look and Features.
Table of Contents
Window 11 is indeed coming and in fact, a full-blown Windows 11 build has leaked out. Before the launch event of Windows 11, just read to know more about the leaked updates.
Windows 11 features
Windows 11 features a revamped UI, a new start menu, a new taskbar design, and more from what we have learned. So, let's take a look at the next-gen Windows 11.
First changed in Windows 11,- While setting it up, new font & a newer look inspired from windows 10X and also noticed the background new blue animation while Windows 11 is kind of setting things up.
Simplified version – This updated start menu is without live Tiles, it includes pinned apps, recent files, and the ability to quickly shut down or restart Windows 11 devices. It's really a lot more simplified than what exists in Windows 10 today.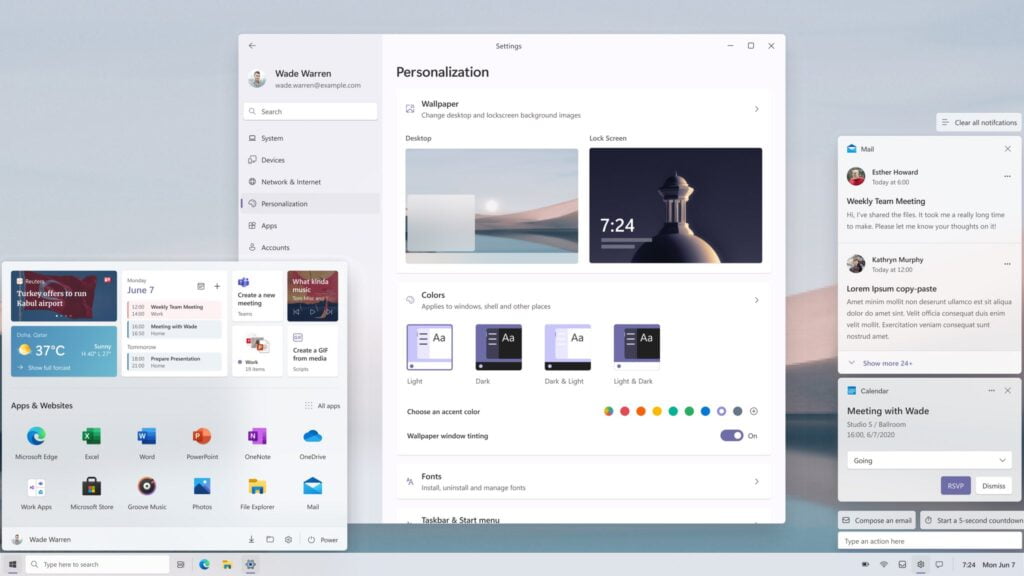 Start Menu – In Windows 11, the start menu, which is located in the center of the taskbar instead of the corner location in Windows 10. The taskbar icon will also be centered more.- if the user doesn't want the app icons and start menu center then there is an option you can right-click to move the apps to the top or you can just drag apps and move them as per your preference.- This time, the icons will slightly rounded corners, the start menu itself also includes rounded corners.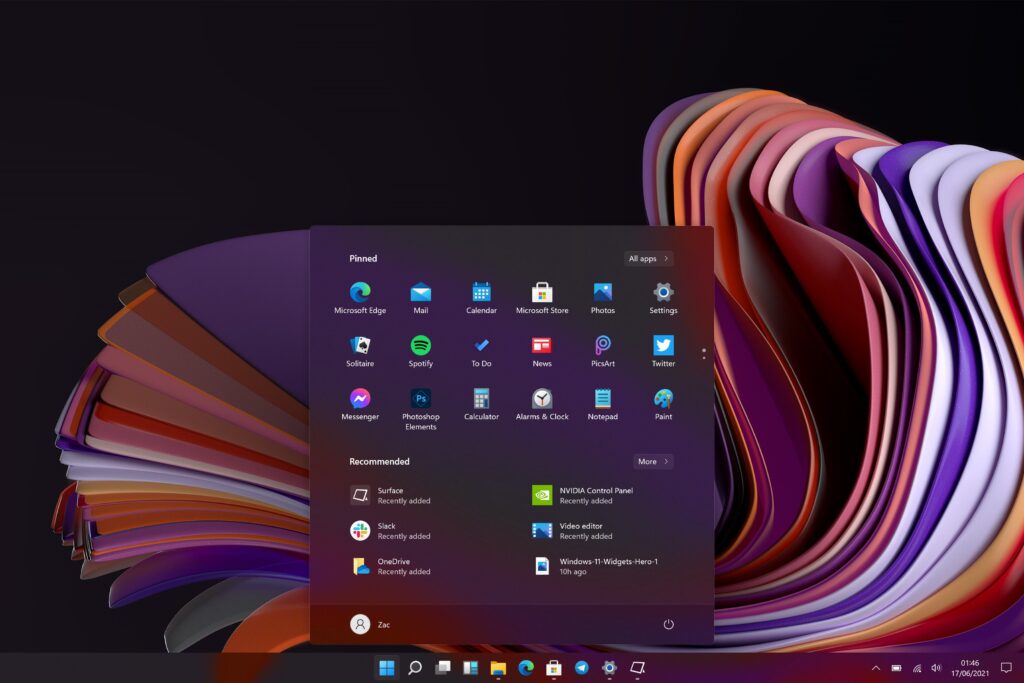 Wallpapers – You probably notice this cool wallpaper well that's actually one of the new Wallpapers that come with windows 11 & there's some dark mode version wallpaper & have a translucent effect next to it, which is cool.
Return of the startup sounds – when the user will open the file explorer option, he will notice several new icons sound & Wallpapers.- and the best thing is the annoying hi- high- end – Cortana voice is gone from the setup.
Start Menu customized – User can turn on show most use apps & you can choose which folder appears in the start menu and it will be available on there next to the shutdown button.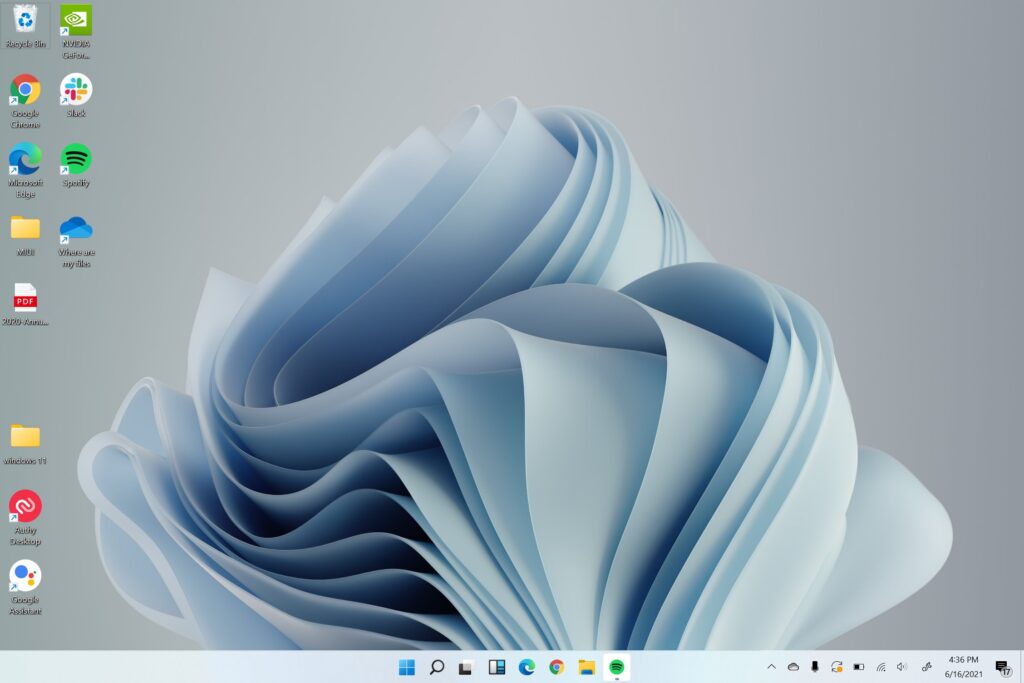 Windows 11 search – Is search is basically similar to windows 10 and even though it has a dedicated icon & a new updated UI ( user interface).

Task view – At this time task view is redesigned.
Widgets – Windows 11 brings widgets, the version provides widgets like quick access of news, weather updates, stock scores, and then an endless list of articles, etc. Now, this is obviously a very new version of widgets in windows 11, so hope to see more cool widget option in the official bit.
Snap control – windows 11 also includes new snap controls that users can access from the customized button, get different split view options and this is available in every single app.
Overall, I really like the UI changes that Windows 11 brings to be the new start menu, Taskbar changes, the new icons, rounded corners, and animations but this is a leaked build and this is a very early leaked build of Windows 11.
Release Date
I'm still excited about the Microsoft event on June 24, full windows 11 reveal. https://www.microsoft.com/en-us/windows/event