In the world of mobile technology, the Huawei Kirin 9000S chip has emerged as a game-changer, powering the Huawei Mate 60 Pro smartphone. Notably, this chipset marks a significant milestone for China's chip industry, being the first chip produced by China's Semiconductor Manufacturing International Corporation (SMIC) on its cutting-edge 7nm (N+2) process. This article explores the key features and performance benchmarks of the Kirin 9000S, shedding light on its impact and potential challenges.
Kirin 9000S CPU Configuration:
The Kirin 9000S boasts an octa-core CPU configuration, comprising a powerful custom core named Taishan, three medium custom cores, and four efficient Arm Cortex-A510 cores.
An innovative feature of this CPU is hyper-threading, which enables each core to handle two threads simultaneously. This boosts multitasking capabilities and overall performance.
GPU Powerhouse:
The Kirin 9000S integrates the Mali-G910 GPU, equipped with 24 execution engines operating at up to 750 MHz.
It supports a range of graphics APIs, including Vulkan 1.1, OpenGL ES 3.2, and OpenCL 2.0, along with features like variable rate shading and Arm Frame Buffer Compression.
Impressive Benchmarks:
Benchmark tests, as conducted by users and reviewers, showcase the Kirin 9000S's prowess. In Geekbench 5, it achieved a score of 1019 in single-core and 3688 in multi-core tests, comparable to the Snapdragon 888.
In AnTuTu, it scored 688,000 points, slightly below the Snapdragon 888's score of 708,000 points.
Gaming performance is exemplary, as demonstrated in GFXBench, with an average of 55 fps in the Manhattan 3.1 test and 34 fps in the Aztec Ruins High Tier test, surpassing the Snapdragon 888.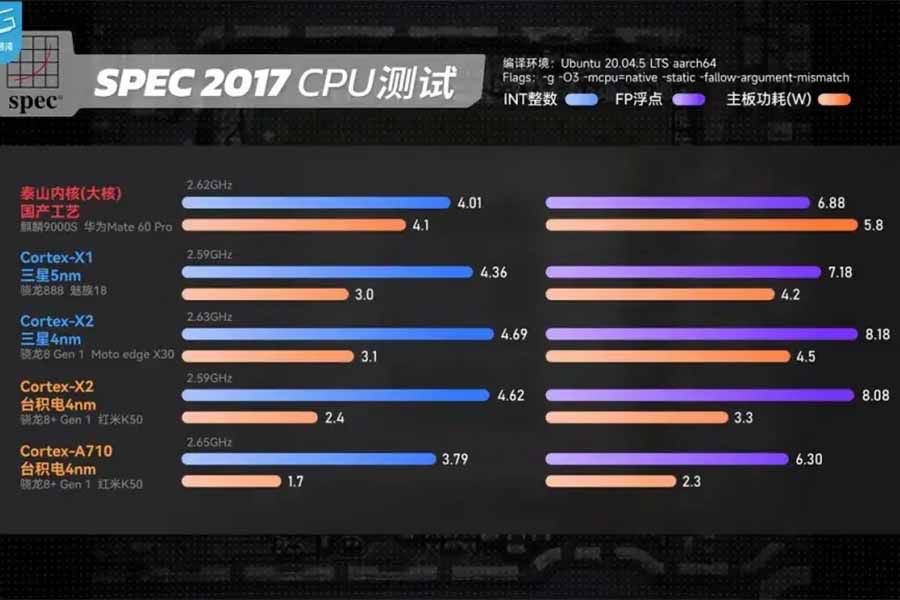 Gaming Excellence:
The Kirin 9000S isn't just about raw power; it excels in gaming as well. It effortlessly handles popular games like "Cold Water Cold" and "Crackdown 3," delivering high frame rates with moderate power consumption.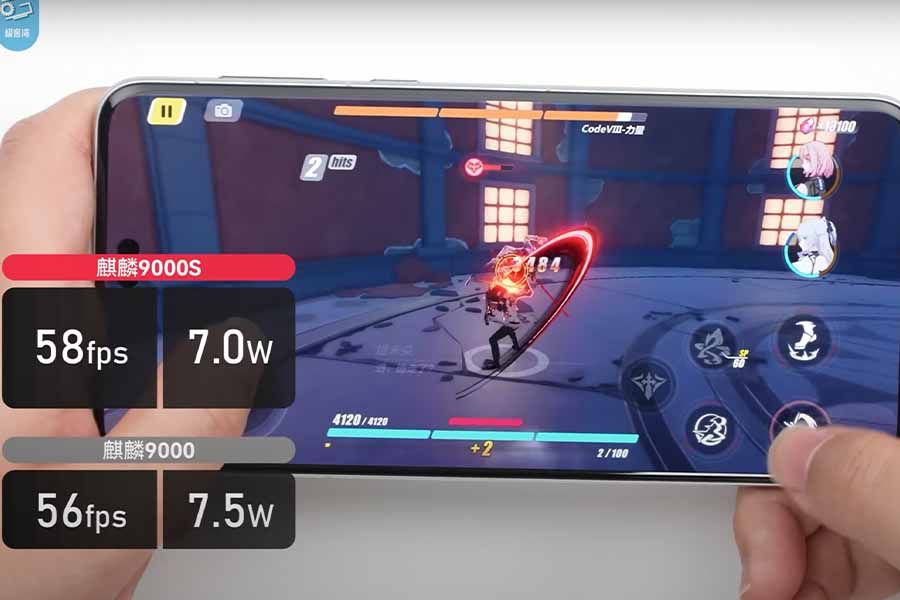 Future Prospects:
The Kirin 9000S's success hints at a promising future for Huawei's chipsets. Speculation suggests successors like the Kirin 9100, possibly powering upcoming devices like the Huawei Mate 60 Pro+ and Mate 60 RS.
Challenges Ahead:
Despite its remarkable performance, the Kirin 9000S faces some hurdles, including limited supply, the absence of Google services, and the impact of US sanctions, which may restrict its global availability.
The Huawei Kirin 9000S chip is a testament to the rapid progress of Chinese semiconductor technology. With its cutting-edge features, impressive benchmarks, and gaming capabilities, it's poised to make a mark in the mobile industry. However, navigating the challenges of supply constraints and geopolitical factors remains crucial for its continued success on the global stage. As we look to the future, the Kirin 9000S sets a strong foundation for Huawei's ongoing innovation in mobile chipset technology.